Hey y'all, long time no see! I've been buried under a pile of books over here but I'm ready to claw my way out.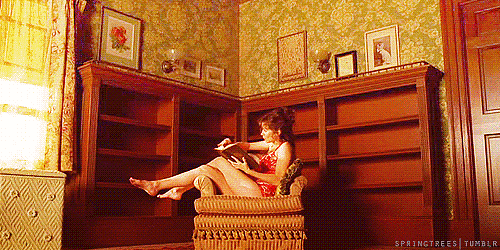 Personally, it will be hard to top 2017 for me: I went to Italy, got engaged, and brought in more income than I have ever brought in during my ten years of full-time freelancing. Score!
Bookswise, it was a good year too, with a total of 130 books read. That's definitely my record!
Generally speaking though, 2017 was a terrible year for a lot of people and my country as a whole. For that reason, I'm not sad to see it go.
In 2018 I'll be getting married, going on an epic road-trip/honeymoon, and will hopefully complete a few book-related challenges. So, without further ado, here they are:
TBR Challenge 2018
Hosted by Wendy the Super Librarian, the TBR Challenge 2018 is as simple or as complex as you'd like to make it. Do you wanna just read books from your TBR (to be read) shelf? Cool! Do you want to follow along with monthly prompts? Also cool! I've already added all the prompts to my bullet journal and I'm excited to get after it.
I know for sure that I don't have a book on my TBR that meets the requirement for October (Paranormal or Romantic Suspense) so I'm excited to really, really, loosely interpret that!
Tsundoku Bingo
This one is really something special and I think is going to get me out of my comfort zone. Tsundoku, which means buying books and not reading them, is a problem we all have, yes? I have just over 110 books on my TBR shelves so I'm looking forward to getting through a lot of them this year. The Tsundoku Bingo challenge involves a BINGO board with various tasks. The purpose is to, you know, follow BINGO rules! This is the card:
My plan at the moment is to do the right column top to bottom.
Review Writing Challenge
I've gotten burned out writing reviews in the past. After some sit-down-and-think time, I've realized that it's because I try to write a review for every book I read. The truth is that I just don't have that much to say about every book I read. So! For the year, I'm going to try and post 26 reviews. This is one post every other week in which I will recap the books I read. It'll give me room to talk as much or as little as I want about a book.
So it was with much excitement that I discovered Delighted Reader's 2018 Review Writing Challenge!
Library Love Challenge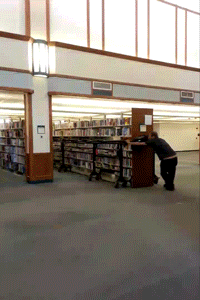 Run by Angela at Angel's Guilty Pleasures, the Library Love Challenge is what it sounds like: I'll be reading 12 books from the library. There are even prizes to win!
I'm actually going to add my own caveat and say that they all need to be books by authors I haven't read that I find while wandering the library. I love that the library gives me access to all the books I want but I also love that it gives me a safe place to browse and explore. So that's what I'll be doing!
My final challenge
The last challenge is run by Linz the Bookworm and is just referred to as their reading challenge. It's one of my favorites because A) there are steps to follow and B) there are different stages. Essentially, you complete the first task and then move on to the next, and the next, etc. The creators tried to arrange them from easiest to hardest, though I've only glanced at the prompts so that I can always be surprised by what's coming next.